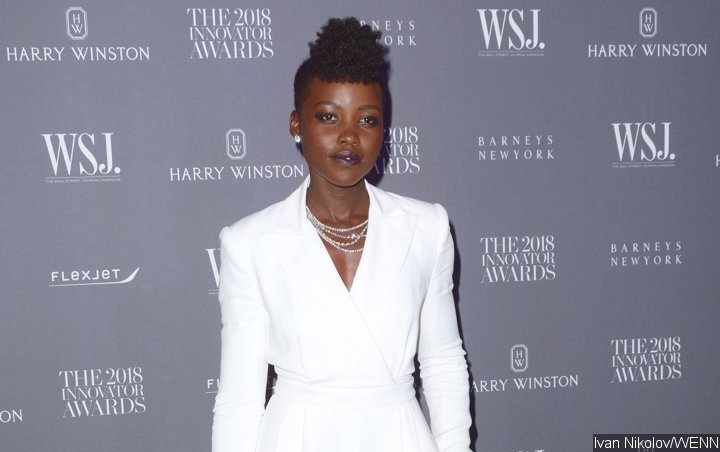 'Little Monsters' actor Alexander England and director Abe Forsythe have raved over the actress' singing ability, prompting question if fans can expect an album from her in the near future.
AceShowbiz –
Lupita Nyong'o has no plans to ditch her acting career for music any time soon.
The actress stars as Miss Audrey Caroline in musical horror-comedy "Little Monsters", which shows off her impressive vocal talents, but she insisted she won't be heading into the studio to make an album following the film's success.
"That is very generous of them," she told Us Weekly after co-star Alexander England and the film's director Abe Forsythe raved about her singing at the movie's premiere in New York on Tuesday, October 8.
When asked whether fans can expect an album from Nyong'o in the near future, she replied: "I'm going to stay in my lane. That's what I'm going to say. I'm staying in my lane!".
The Oscar winner not only sings in the zombie flick but she also plays the ukulele, with Forsythe in awe of the star's "incredible" talent.
"She never sung on screen before. And she certainly never played the ukulele before, and she did both of those things for this movie and she was incredible," the filmmaker gushed. "I mean, no surprise. She's incredible. When she commits to something, she commits 110 per cent."